Featured
Ways of Installing Bamboo Flooring?
Bamboo flooring is one of the durable and easy flooring options that are environmentally sustainable for the speedy growth rate of bamboos. As it can grow up to a meter per day, it can be harvested with no chances of deforestation. Bamboo flooring is unique and is a renewable source of wood. It gives stunning look and is used for decorating any style.
The flooring domain helps in doing flooring installation and finding all supply companies in one place. All contractors have their characteristics and pricing that you can choose or request quotes as necessary. It is for genuine customers looking for companies for flooring work.  
Designs of bamboo flooring
You get so many colors for bamboo flooring installation and when the stalks are cut into strips, manufacturers can choose to keep the natural color. In the case of natural bamboo, the color is light almost resembling wood. Carbonizing is done to bamboo for giving it a darker color.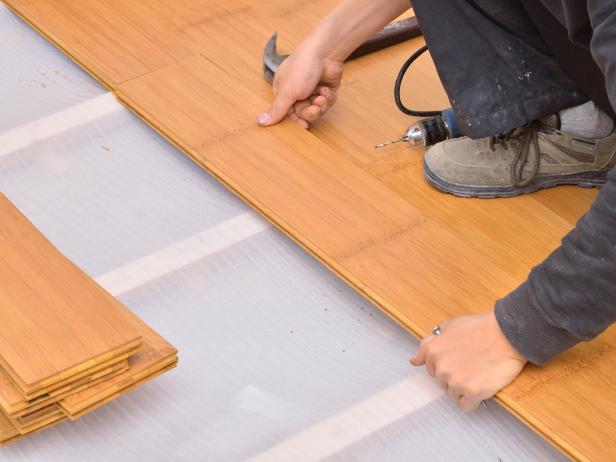 Carbon is given to the steam chambers for dyeing the bamboos throughout the strips. It gets light honey or caramel color.
Installing of bamboo flooring
Majorly, bamboo floors are nailed or glued to the surface easily. Floating bamboo flooring can also be installed. Glue down floorings works well on cement structures. For all the DIYs, the floating board method seems easiest for installation. These can be installed easily over the existing floors.
Choose installation according to your choice and if you are choosing nail down type, then align planks by nailing it all together. Be sure that the nails are put in such a way that they are not visible. Start working from the small sections and then snapping the planks with a rubber mallet for giving a tighter fit.
Floating planks are snapped together and even here rubber mallets are used for keeping all the planks together. Give preference to laying the initial layers and all others will fit in place. Make staggering the seams for not having equal horizontal lines going across the floors. 
Caring for bamboo flooring
This flooring is easy for dusting and sweeping. Use a damp mop for cleaning the floor. Keep plastic layers under the furniture legs for protecting the bamboo flooring from getting scratches. Use bamboo floors only in cooler temperatures and keep it out of direct sunlight. This causes the floor to discolor sooner.
These floors are not indestructible. Wearing high inch heels on bamboo flooring can also damage it to a greater extent.
Pros of using bamboo flooring
Bamboo flooring is becoming so popular that people are planning to install it in their homes. Bamboos of high qualities can last a lifetime without any wear or tear. Check with the manufacturer before buying fair trade bamboo flooring. Cheap bamboo can give cheap results. If the price is higher you will get good results.
Conclusion
Though bamboo flooring is considered durable it must be maintained properly like wooden flooring only. You will find so many dealers selling bamboo flooring. Go for reliable ones.