Patio doors come in various sizes, types, and styles. The main types are French doors, bi-fold doors, and standard sliding doors. Different doors serve different types of functions. If you are thinking of buying a patio door, then you need to learn about each of them and their features. 
Here, we are going to explain to you about each of these doors so that you can make the right buying decision. 
Sliding patio doors
Sliding patio doors offer unmatched views into the garden via large-sized glass panes. They are steady by their frames. These doors need a big wall to accommodate two large-sized panels. The best part of installing these doors is that you do not need a lot of spatial requirements. 
These do not require any space to open either outwards or inwards that implies that it can work perfectly with smaller regions of patio that have a high amount of furniture. Modern patio doors are designed to be strong and lightweight material. It comes in various colors and can easily be personalized to the requirements of your customers.
SmartBifoldDoors is a leading company that offers patio doors systems. When installed, these doors completely transform the appearance and feel of your home. The specialized technicians at the company design solutions that adapt to your residential and commercial needs.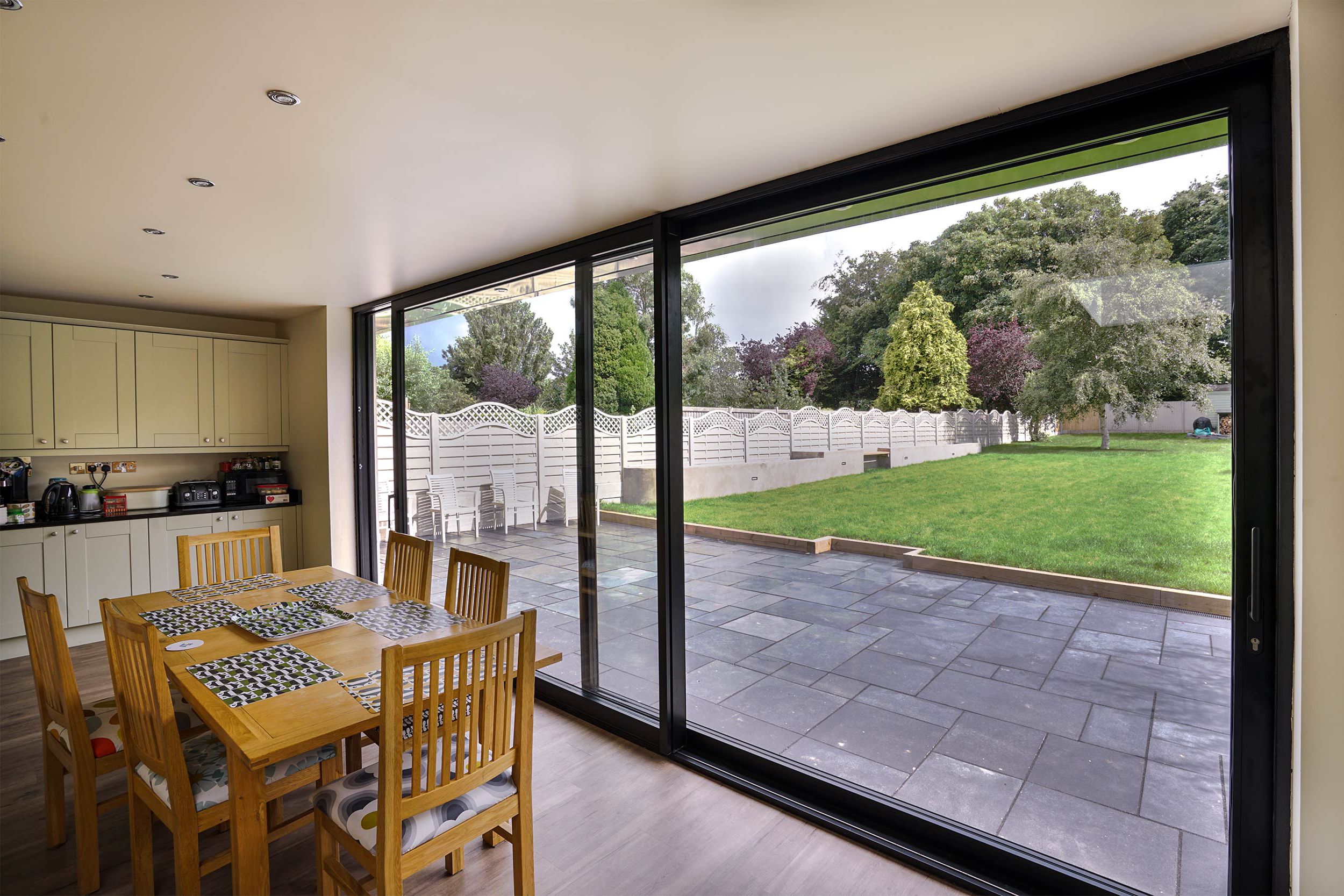 French doors
French doors give a stylish look to a property. They require a very small amount of wall space. These doors open in the outward direction into the garden and give them a variant feel to a place. They connect the exterior and interior spaces physically.
French doors are installed alone or with casement windows to enable more light into the house. With modern sealing, these doors serve as excellent insulation in cold months. It requires you to keep the house open up to the sun in summers. 
Bi-fold doors
Bifold doors are the long and concertina-like installation that are manufactured with separate uPVC and glass panels with hinges present in between panels and at the door frame. These doors can fold to a side in concertina-style fashion to open up a wall more efficiently.
Bi-folds take more time to design as well as plan compared to the other kinds of folding doors. You must consider bi-fold doors when you have a large space opening up to the garden.
What types of materials are used for the construction of a patio door?
These doors are available in a variety of material such as:
Doors made of wood not just look aesthetic but are also quite expensive. Though the door gives a conventional touch to a place, it prone to cracks, warps, and decay.
Vinyl is an important material that is used for the manufacture of a patio door. Doors made of this material are strong, energy-efficient, and aesthetic.  
if you are looking for an affordable, energy-efficient, and durable material, then choose aluminum material to construct a patio door.  
Conclusion
These are the three important types of patio doors that offer something distinctive to a garden or home. Their different functions and forms appeal to people with varying needs. Based on your needs, choose the right one for your home / commercial place.